Training in Siguldas Sports centre
Sigulda Sports Center is located in the heart of Sigulda. Brand new and multifunctional sports center with modern equipment will allow you to enjoy leisurely relaxation or the sports activities best suited to your taste.
We will make sure that every athlete feels comfortable here - we invite families to spend fun time together with children in the pool and children's playground, to rest in the saunas and the SPA and relaxation area, and for the swimming enthusiasts and active leisure fans - to enjoy various sports activities.
Athletes and teams can book training time in Siguldas Sports center! For booking write: ssc@siguldassports.lv or call: +371 25448860 or +371 67973111.
Sports Hall
The active sport enthusiasts have an access to a Multifunctional sports hall with a spectator stand comprising 200 seats. The sports hall is used by students during physical education lessons for various sports activities, but in the afternoons, the sports hall is employed by the Sports school and sports clubs. In this hall, it is possible to exercise and organize competitions in basketball, volleyball, football, badminton and other types of sports.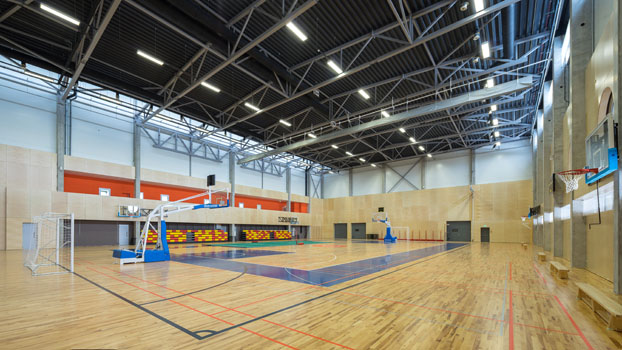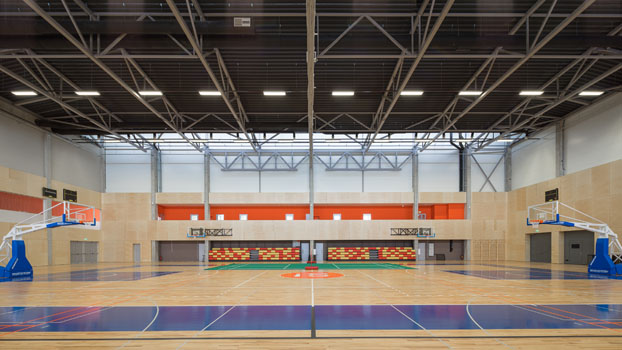 Swimming Pool
Swimming enthusiasts will be delighted by a modern large, 25 metres long pool (depth of 1.35 - 2 metres) and a small pool for children's swimming lessons (depth of 85 centimetres). The large pool is equipped with a Swiss Timming time control system and back start supports, as well as a lifting device for people with special needs. Near the pools, there is a small relaxation area with a sauna.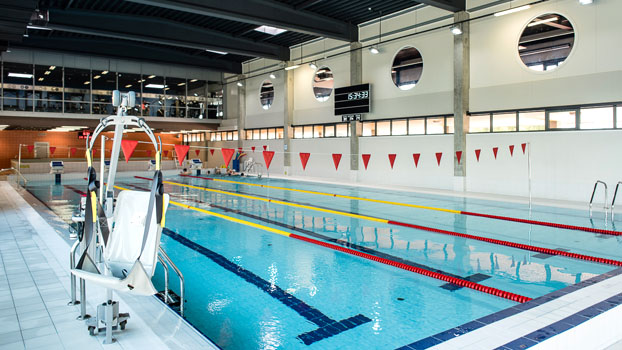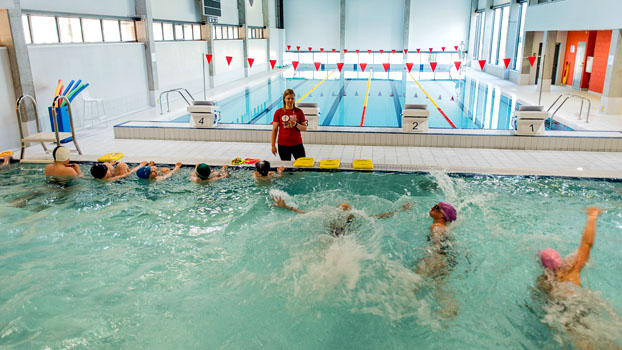 Athletic area
For track and field exercises, a 100 metres long, synthetic indoors running track with six lanes and a special sports flooring has been constructed in the sports complex to provide an indoors training place that is so necessary for athletes. The running track complies with the standards of the International Association of Athletics Federations.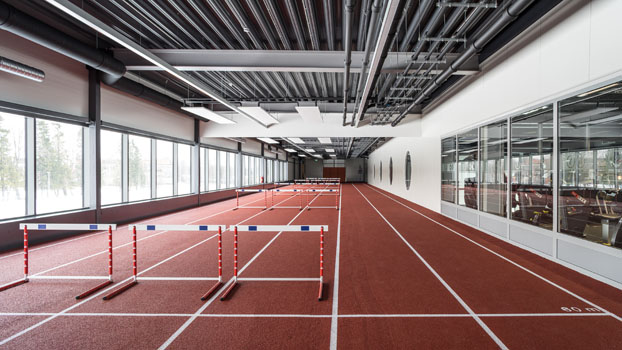 Strength training area
We have designed a separate strength training area for professional athletes with the well-known Hammer Strength and Eleiko brand weightlifting equipment and a special floor platform which absorbs impact and can be used for strength, speed and capacity training.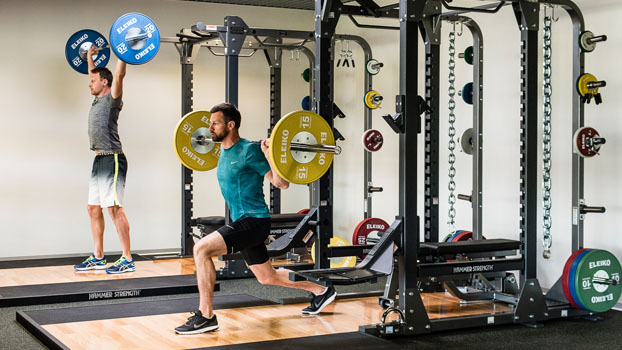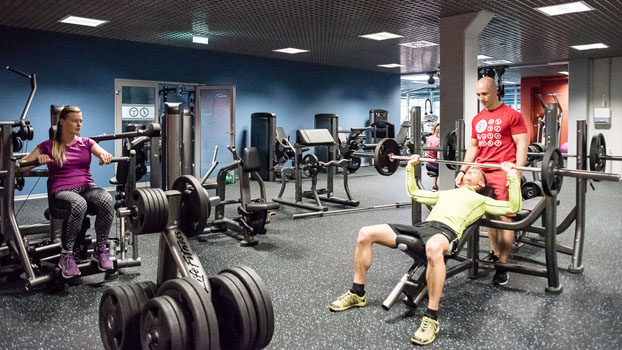 Stadium
Near the Sigulda Sports Centre, there is a free-access stadium where you will find a football field with an artificial turf, 250-metre-long, circular running track with four lanes (six lanes on the 100-metre-long straight), a long jump area, bleachers and outdoor lighting.