About Park
Water amusement park is a place where the whole family can enjoy a leisurely relaxation in a real tropical climate between palms and water whose temperature is +30°C all year round. In the park, you can find a children's water playground with slides and a waterfall, popular among parents with young children; water slides totalling 40 metres in length, which are enjoyed by both large and small adventurers; and water cascades which will relieve muscle tension for both athletes and those tired of the daily routine and stress.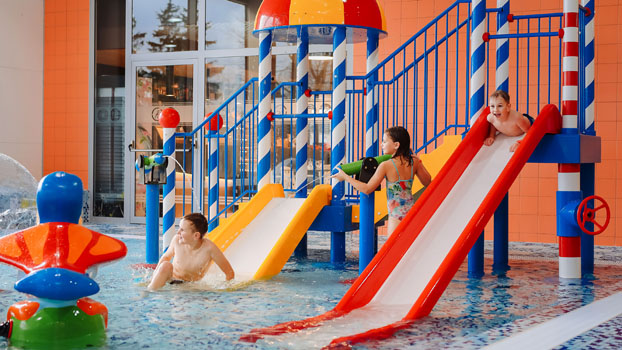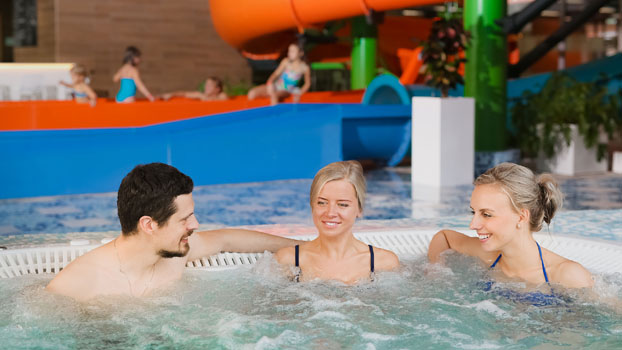 There are three different sudatoriums available for all tastes: a sauna, a steam room and an infrared therapy room which will heat up the deepest layers of the body, boost your metabolism and free it from toxins, as well as a cold water pool which is meant for relaxation after spending time in a sauna, and for "tempering" your body all year round. Everyone will also enjoy the water massage beds and the hydro-massage showers, which will renew your energy and improve your sense of well-being, and a real Alpine sun on the second floor of the water park. Near the water amusement park, there is a large pool (25m) and a children's pool, which can be included in the visit separately.
There is a café in the territory of the water park, where the visitors of the park can enjoy snacks, cocktails and other drinks in a tropical setting. In the water amusement park, you can throw a birthday party, relax together with your family or organize a fun celebration with colleagues.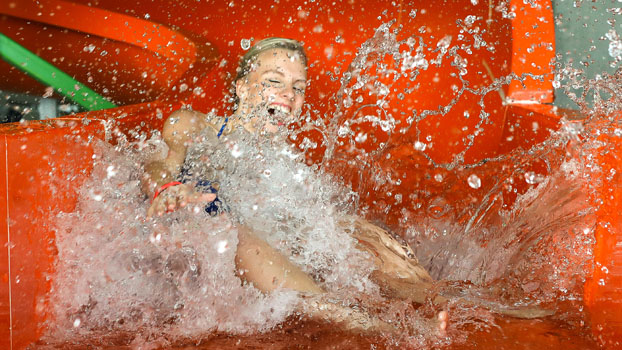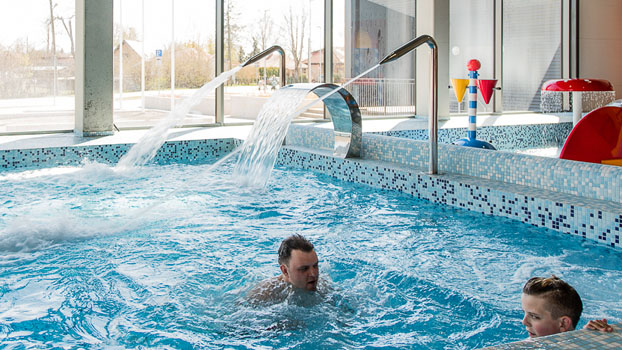 Two water slides, total 40 meters in length
Three water cascades and stream pool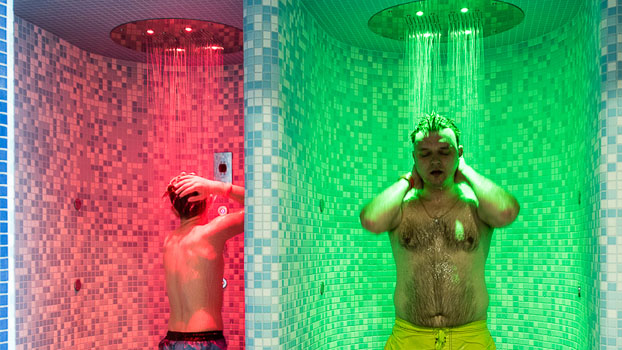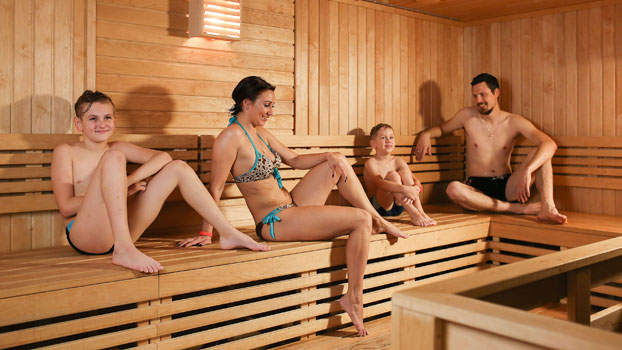 Three different contrast showers
Sauna for every taste: sauna, steam and infrared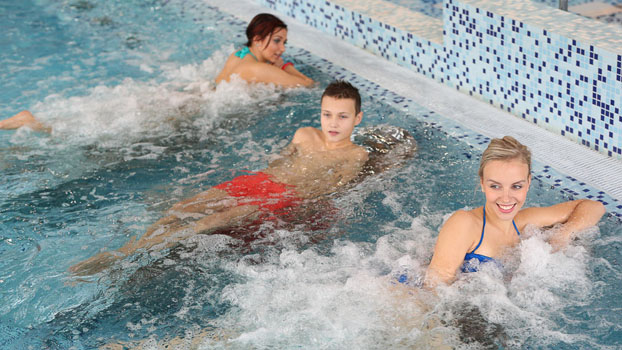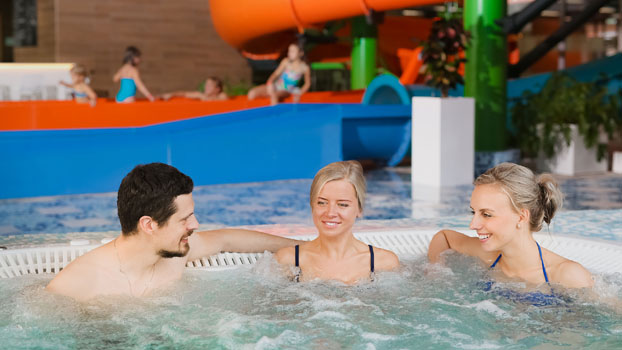 Hydromassage beds
Jacuzzi bath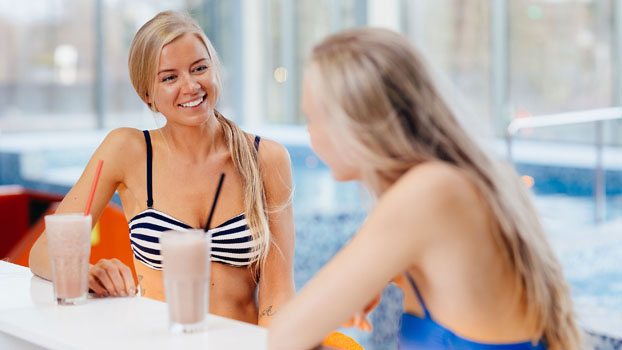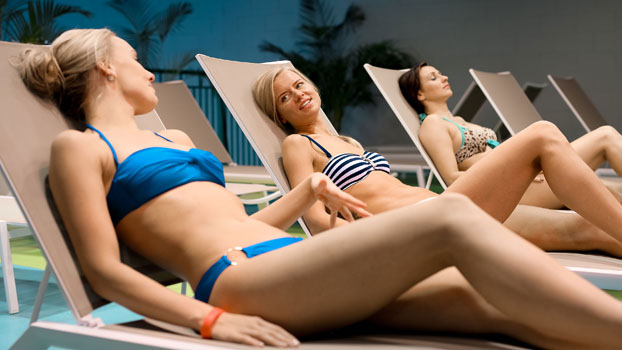 Cafe with the opportunity to enjoy cocktails and other drinks by teh pool
Infrared sunbathing area